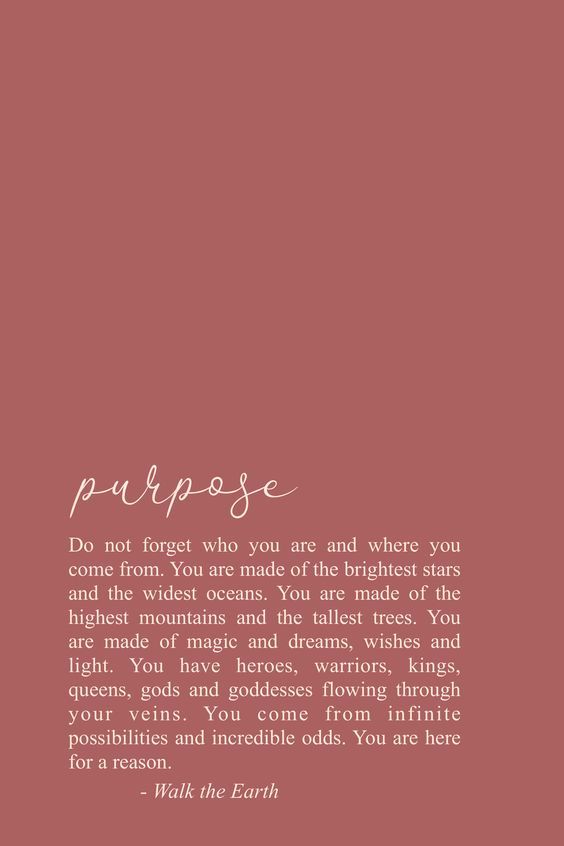 A note from me on my understanding of Purpose
I remember when I first fell in love with Interior Design, I came from a hospitality and business background. I changed the whole trajectory of my career and life really! I decided to pursue design. And after what felt like thousands and thousands of interviews. I finally landed a job as a Decor Buyers Assistant in a local Durban Decor Store. This was short lived as the company went through financial trouble and I was retrenched. I remember the devastation in that moment, with the understanding that I had fought so hard to get a foot in the door in design and just as I was settling into a new industry and falling more and more in love with design, it was about to be taken from me.
It was not long before I found another job, in retail as well. It was here that I used to watch the Decorators and Designers that used to come, and watching them create home and beautiful spaces. Right in the very center of my heart this desire and longing started to grow to create and make home. I could never forget the way I'd felt inside that special decor boutique, and something in me longed to create home for others. You could call it a gut check, an inner voice, a knowingness. Much later, I realized it was purpose that I'd found in those off-the-beaten-path city shops.
I can remember sitting there feeling as though I was just wasting away. I still can clearly remember the thoughts of I am never going to use what I am learning now, I am so out of place and not doing what sets my heart on fire! The feeling of being so close to my dreams and yet so far away at the same time.
In that season, time moved in slow motion. I watched as friends moved on and into careers while my own life felt like a piece of luggage left behind on an airport conveyor belt, going round and round, waiting to be picked up for its grand adventure! I questioned often, so much to friends and even more so to myself and God. What is the purpose of my life? Then waiting for an answer that never seemed to come! That feeling of being so close, yet so fair still eating away at my heart. Begging God for answers, yet never stopping to think that He was already working.
I can see now that I had been asking the wrong question. You see, I was hanging my life's worth on finding my future's purpose when I could have chosen to see the meaning of where I stood right then. In that season, and on that very day. If only life would allow us to connect the dots looking forward, we could see for sure where we would end up and make our biggest decisions free from all the guesswork. But of course that is not the way that life works unfortunately. Its only possible to connect the dots once we are on the other side.
I may have spent so many years learning everything you need to know about retail and as an assistant, but in the process I got to see first hand how much passion and hard work it took to run a business in our industry. Looking back I can now see that I loved learning business and design from some incredibly strong and formidable woman. And what it took to run a family business from my mum in my younger days.
For such a long time I considered that time to be a waste. But now I can see that season more clearly for the ways it impacted the trajectory of my life. I did not recognize that I was drawn to beauty and creativity for a reason. In that season I was learning at the fundamental stages about design, and the beauty it holds, creativity and how it can require every last inch of courage you have, and home, what home means to people, how it is your starting point and your ending point. But if not for those years, perhaps I would not have identified my passion for home.
Even though the retail side was not the right fit for me, today I am less than a month away from launching a product that has been hidden in my heart for a long time, and hopefully and prayerfully now is finally the right time! And I can not help but marvel at all the potentail there must be hidden within even our best laid plans.
I can only imagine there are thousands of stories just like mine, of plans changed, trajectories rerouted and purposes re-imagined. It can feel a little bit divine to look back and see how events in one season or circumstances connect to another and then another, well before we recognise Gods plan and working out.
Recently, looking at the past through this lens has prompted me to reconsider the way I see the present.
I believe each of us can choose to see the purpose in where we stand today. Whether the season you're in feels like progress toward the future you envision or most days feel like you're stuck in neutral, without both I think we miss something important.
Our life's purpose is not a one-stop arrival. It is worked out along the way. The journey itself is the most essential part, because that's where the endless choices exist that lead us to where we're going and the story we're going to tell with our lives.
Finding our purpose seems to come down to trusting the process of doing. If you're trying something, anything, if you're moving forward, my gut tells me there will be purpose to it. Because when we're committed to something, anything, we're creating meaning—and those experiences don't just evaporate. They come back, sometimes full circle, and other times in bits and pieces of useful knowledge. No matter what you find yourself in today, it will be different tomorrow. Life is predictable in that way. Nothing is permanent.
We have to believe that where we were yesterday and where find ourselves today matter for who we become tomorrow. I've learned that when I can make that mind-set shift, the right questions follow. What is there to learn here and now? How can I make this time significant? If we can lean into that perspective, it can make all the difference between whether it feels like a season wasted or a season well spent.
There's comfort in knowing that none of us has arrived. We're all just figuring it out as we go. Still, if we can live more intentionally on the way, then perhaps every season can start to feel meaningful. I think that's how we can live in such a way that our purpose doesn't exist only in hiding, being reserved for a someday, one day life, but where there is purpose to be found in today.
All my love
Sam xx